I'd forgotten about this picture for a long time.
I was scurrying back in fading light from a waterfall in the Waikato, NZL, when I remembered I wanted to do a quick timelapse of this bridge on the way down. The NZ DOC (Department of Conservation) had said it was a 45 minute walk and they weren't kidding.. You could do it in 45 minutes yes, but it was a serious walk with some major climbing and serious stairs that were not to be sneezed at. Add in 25 KG of camera kit and it became quite a hike.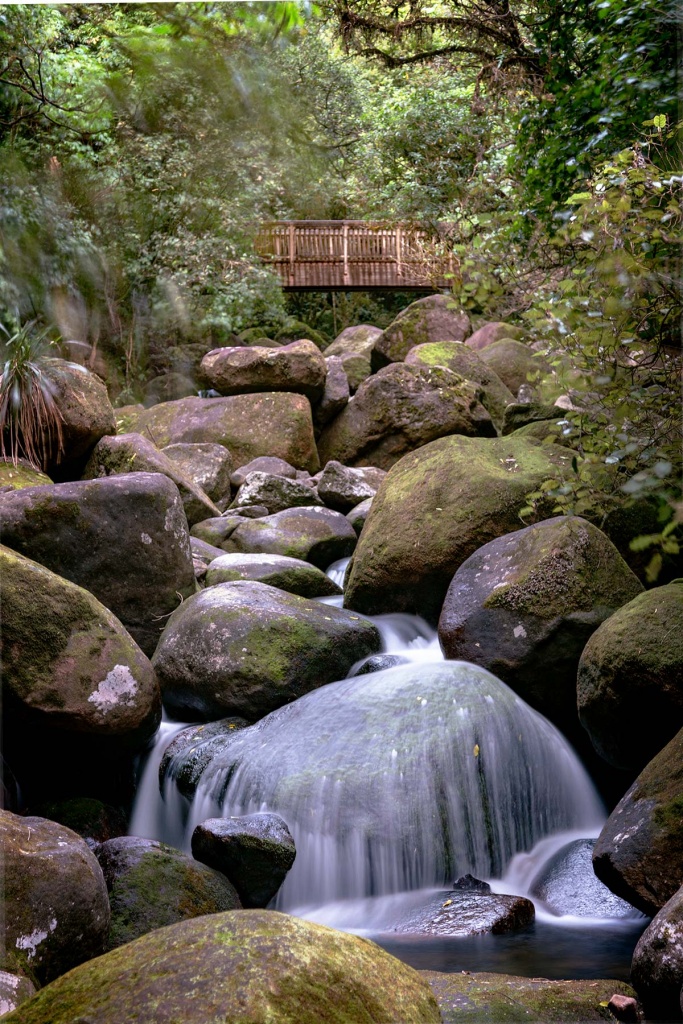 This was taken on the way back down (wild winds further up pretty well ruined the waterfall shots – water was being pushed back up the wall and over the lip, etc). I was already using my iPhone as a torch, so it was pretty low light anyway.
A bit of Lightroom / Photoshop editing has brought the photo back to life.