The lens saga continues, it is pretty goosed…
I did manage to get it to take 'one' photo the other day (see right) but as a whole it is going to have go in for repair.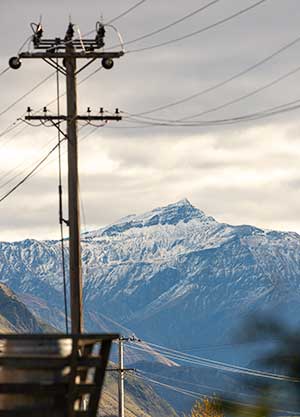 I asked here in Wanaka and they would just send it away themselves.
And I could drive to Queenstown which is 50km away (each way) via the Cardrona Hill, or the gorge route, at closer to 100km, but they will probably just send it away too. So I might as well send it to Canon Auckland myself.
Already been to the Post Office where I explored boxing and wrapping it up in bubble-wrap for its little adventure. I have submitted a repair form to Canon but I need to print it off and I don't have a printer with me (didn't fit the small one in my luggage), so I'm knackered on that front too and have to go to the local library to get it printed.
Meanwhile, I am and will rather miss, the option to have a 'good' zoom on me. Yes, I can achieve the same thing on my iPhone with its zoomy lens. But there is a major quality difference of zoomed in objects.
Look off these two photos below.
Both cropped in Photoshop to the same'ish area at 100% (and the iPhone was using its zoom lens, but not zoomed in on itself… which would make it even worse). Both were just hand held so they would be somewhat better if stabilised (tripod).
But look at the difference of the fairly decent iPhone 12 (Pro Max), with the image produced by a Canon Pro lens. The difference is light and day and the iPhone even had the advantage of the early morning light just hitting the peak.
There is no quality comparison really, the image at left is discernible – is the best you can say!
*sigh*